Yes I know this is a wikeh bout Kittehs but I love my old and current doggehs tooEdit
This page is almost completely for looking at pictures!!
Cybil is my birthday present from my mom, she is a pitbull and she chewed tons of furniture so we had to give her away :(
Bella is meh fat Boxer who who bought for Cybil but we ended up keeping Bella not Cybil.
PICTURES!!!!!!!!!!!
Edit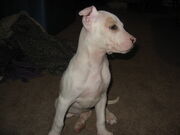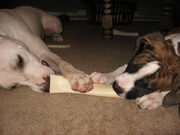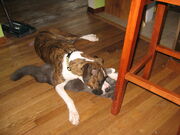 Ad blocker interference detected!
Wikia is a free-to-use site that makes money from advertising. We have a modified experience for viewers using ad blockers

Wikia is not accessible if you've made further modifications. Remove the custom ad blocker rule(s) and the page will load as expected.